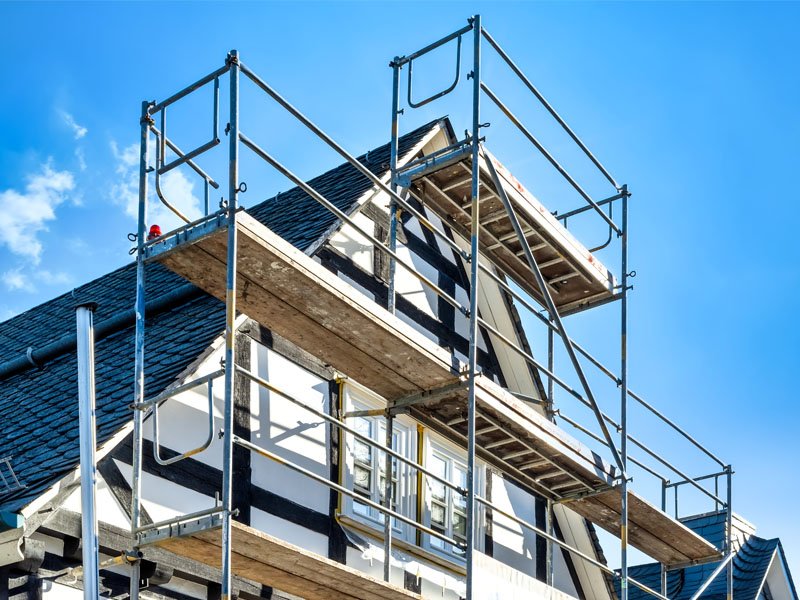 Rebuilds & Reconstruction
Trident Restoration prides itself in being one of Indiana's leading fire damage, water damage, and storm damage restoration companies, and we understand that not all damage requires a simple restoration. In those cases where more extensive repairs are needed, Trident Restoration is the perfect choice. Our expert team of professionals has the skills and experience to provide rebuilds and reconstruction services for any damaged property, no matter the extent of the damage or the budget.
Richmond, Indiana Rebuilds & Reconstruction
With our team of highly skilled technicians, you can rest assured knowing that your property is in good hands. Our certified technicians employ state-of-the-art technologies to accurately assess the extent of your property's damage caused by high winds, hail, lightning strikes or tornadoes. We begin with an onsite assessment; taking samples of any materials that have been affected & identify any present hazards.
Our professional staff then work with you to develop a custom plan tailored specifically to meet your needs and budget while preserving structural integrity and safety standards. When executing these plans, they remain dedicated to providing prompt and outstanding customer service; making sure that repairs are done flawlessly so that disruption to your life is kept at a minimum.
At Trident Restoration we take pride in our ability to manage every aspect of a restoration project from start to finish, giving our clients complete peace of mind throughout the entire process. This includes everything from emergency roof patching all the way through obtaining proper insurance paperwork if required, leaving no stone unturned! Our experienced teams have earned us many satisfied customers throughout Indiana & surrounding areas; allowing them to move back into their homes or businesses as soon as possible with minimal disruption throughout the process! So why choose anyone else when it comes time to restore properties from storm damage? Contact Trident Restoration today, because when it comes to storm damage restoration, our service is second to none!
Content Summary
Trident Restoration is one of Indiana's leading fire damage, water damage, and storm damage restoration companies.

In cases where more extensive repairs are needed, Trident Restoration is the perfect choice. 

Their expert team of professionals has the skills and experience to provide rebuilds and reconstruction services for any damaged property.

Certified technicians employ state-of-the-art technologies to accurately assess the extent of your property's damage caused by high winds, hail, lightning strikes or tornadoes. 

They begin with an onsite assessment; taking samples of any materials that have been affected & identify any present hazards.  

They then work with you to develop a custom plan tailored specifically to meet your needs and budget while preserving structural integrity and safety standards. 

When executing these plans they remain dedicated to providing prompt customer service; making sure that repairs are done flawlessly so disruption to your life is kept at a minimum