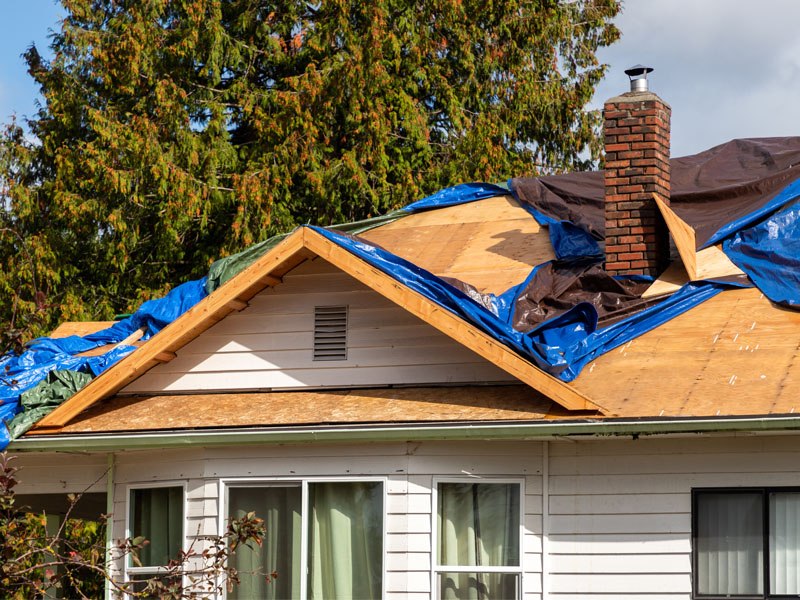 Emergency Boarding Services
When a storm strikes, it can have devastating effects on both commercial and residential properties. In the wake of such destruction, it is important to find reliable and trustworthy help in restoring your property to its pre-storm condition as quickly as possible. That's where Trident Restoration Inc. comes in. We provide emergency boarding services to those in Richmond, Indiana and surrounding areas that have been affected by storm damage.
What is Emergency Boarding?
Emergency boarding helps protect properties from further damage after a storm. This includes boarding up windows, doorways, or roofs that have been damaged due to hail, wind, rain, lightning, etc., It also includes tarping any holes in the roof to prevent water from entering the home or business and causing further destruction. By taking these steps immediately after a storm hits, you can help mitigate some of the costs associated with rebuilding and restoring your property.
Why Choose Trident Restoration Inc.?
At Trident Restoration Inc., we understand how stressful it can be to face the aftermath of a major storm event. That's why we strive to make our emergency boarding services as efficient and stress-free as possible for our clients. Our team of experienced professionals will come out to assess the damage and determine what needs to be done right away in order to keep weather out while you wait for permanent repairs. Plus, we offer competitive rates so you don't have to break the bank just to board up your property after a storm hits!
When Mother Nature strikes your property with a storm, big or small, the last thing you want is for more damage to occur before repairs can be made. Protect your property today with emergency boarding services from Trident Restoration Inc.. We are here for you every step of the way and our experienced professionals ensure quality service at an affordable rate. Don't leave your property vulnerable; call us today!